Professional Lawn Care
Providing the Altoona Area with Personalized, Professional Turf Management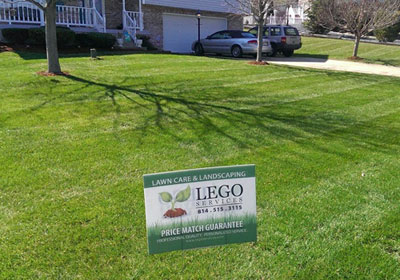 Lego Services is your premier Lawn Care and Landscaping service provider. We offer a full range of Yard Care Services and Landscape Design & Maintenance options. Whether you need basic Lawn Mowing or entire Property Maintenance you have come to the right place. We would love to show you the benefits of using us to Cut Your Grass.
Lawn Striping
Neat, Clean Edging
Final Clean up and Blow Off
Keep Your Money
We do not require pre-payments for any maintenance services. If you are not satisfied with services rendered, keep your money.
No Contract Required
Enjoy the peace of mind of not being locked into a contract agreement. We will never ask you to sign a contract. Our goal is to have you enjoy having your Lawn Maintained by us, not to have you feel trapped.
Regular Scheduled Maintenance
We provide Scheduled Maintenance Services that fit your needs. We can schedule weekly, by-weekly, or even monthly. Each maintenance visit includes Mowing, Line Trimming, Edging, and final Blow Off for the same low price.
Additional Managed Services:
Weed Control
Bed Redefining
Clippings Bagging
Lawn Analysis
Our Maintenance Program Advantage
Satisfaction Guaranteed - Don't like it, Don't Pay for it.
Excellent Communication and Response Time.
The Same Low Price All Year Long.
24/7 Online Bill Pay.
Lawn Striping!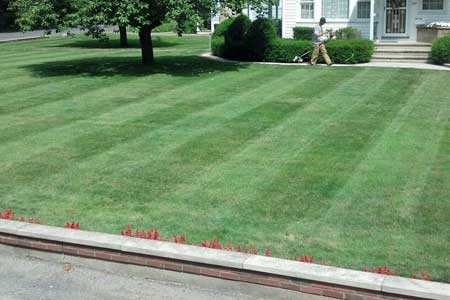 We Love Striping Lawns. Lawn striping is not something common in Central Pennsylvania - only a few of us purposely do it - but our northern grass is perfect for it. We practice our striping skills weekly on our own lawns, and look forward to bringing the perfected look to your property!
We wrote up a small article on how you can effectively stripe your own lawn, it is available here.
Weed Control and Fertilizer Programs
We offer a wide range of Fertilizer Application Programs ranging from Organic to Chemical. Each program is tailored to your lawns needs based on soil tests and observations.