Lawn Care, Landscaping, and Snow Services for your Apartment Complex
Are you looking for a company to manage the overall appearances and safety of your apartment building?
We offer full Lawn Care, Landscape Design PLUS Maintenance, and Snow Removal Services in Altoona, Hollidaysburgh and all through out the Blair County area.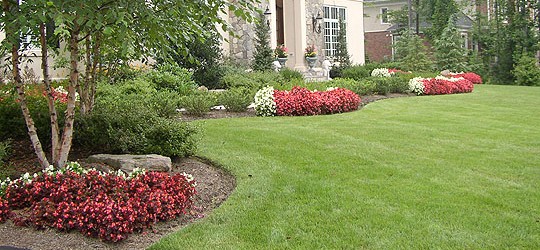 One of the biggest selling points for an apartment complex is a feeling of living in a nice community. One way to catch this feeling from first glance is through well-kept complex grounds, with eye pleasing lawns, plants and trees, as well as through landscaping that makes all residents feel as if they are truly at home.
Lawn services include:
Full Mowing and Weed Whacking.
Fertilizer Applications.
Sidewalks and Driveways blown clean of all clippings and debris.
Leaf Removal Services.
Weed Control.
Landscaping services include:
General Design and Installation.
Mulch Management.
Garden Design.
Garden Management.
Garden Additions.
Tree and shrub care services include:
Pruning.
Trimming / Hedge Shaping.
General Disease and Pest Control.