Spring Cleanup - Lawn and Landscape Renovation
Providing Altoona, Hollidaysburg, Duncansville, Roaring Spring, Bellwood, Tipton, and Tyrone with a fresh look every Spring
Pay when you are satisfied.
Pre-payment is not required for general Spring Cleanups. If you are not satisfied after the service let us know. If we can't fix it, You Keep Your Money.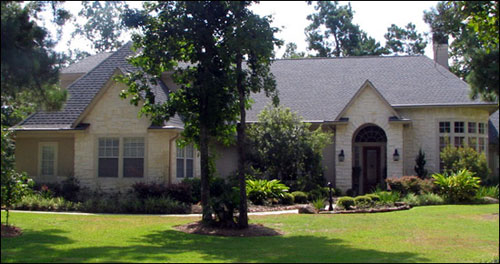 Spring cleanup services include but are not limited to the following:
Left over leaf removal.
Branch clean up.
Lawn restoration.
Liming.
Mulching.
Weed removal.
Driveways, walkways, and patios cleaned off.
Grass seeding.
Lawn raking.
Fertilizer applications - including Weed and Feed and organic Corn Gluten feeds.
Garden Bed Redefining.
Pressure Washing
Spring Renovation
Spring is the perfect time to give your property a new look. From New Landscape Beds to redefining old, we have the material and equipment to give you eye catching Curb Appeal. Lego Services has a wide selection of Mulch, Decorative Plants & Bushes, Decorative Gravel, and Grass Seed to spice up your entire properties landscape.
Flower and Garden Bed Cleaning
We go through each one of your flower beds or garden areas and remove leafs, debris, branches, and garbage.
We DO NOT Avoid Hard To Reach Areas.
Once the beds are cleaned out we apply Weed Control Products on the heavily weeded, non planted areas to remove and prevent weeds for a period of six months to one year.
Bed Edging and Redefining
If you like, we can apply a fresh layer of mulch or other decorative cover over your existing beds to give them a fresh look. We also redefine bed edges and make a nice separation for your flower bed and your grass line. Our bed redefining equipment digs a trench approximately 5 inches in depth and 2 inches wide. This trench makes your bed stand out from the rest of your lawn while providing a barrier to hold mulch and other landscape materials in place.
Shrub and Tree Pruning
Normally after winter Shrubs and Trees need Pruning. We take our time and remove dead branches, damaged areas on shrubs, and left over leaf buildup inside of evergreen plants and bushes, giving everything a new, just planted, type of look.
Lawn Restoration and Repair - Bare Spots and Thinning Out Areas
If you have any Bare or Thinning Out Areas in your Lawn we apply a light layer of compost mix, start fertilizer, and seed (based on your turf type) to help replenish and fill in those areas.
Give Your Property a Fresh Look
Each Spring is basically the start of a New Year. Are you desiring a New Look for the New Year?
Lego Services has the ability to present full colored, real time images of your property with new Mulch colors, Decorative stone additions and freshly installed Shrubs and Trees - before the estimate! We help remove the second thoughts by showing you the results before a shovel ever touches the ground - saving you money and regrets.